It's been a hot minute since I've posted here, so let me drop the run down on the progress of my indie game, Blackmask. Progress still continues on my Twitch streams, so follow me to see the current progress on the game!
I'm learning more workflows and thinking of a direction for making the background tile assets for a real demo. For a short moment, I've been learning Pxyel Edit as it makes it easier to create repeatable tile sets. The program's missing so many features that I ended up going back to learning more tricks in Aseprite.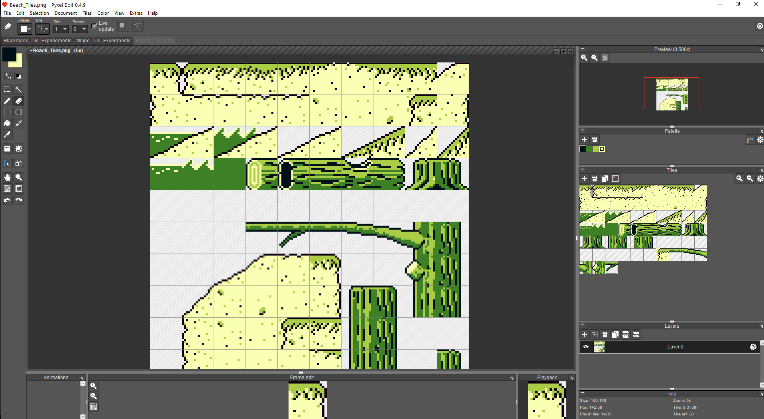 ---
Here's made some rough mockup of how an environment could look. They might be more elaborate than an actual Game Boy game, but I don't have those limits for real. They show enough depth to keep the gameplay elements separate from the background. Making a night environment is more tricky since Cole blends in the backgrounds too much for me. Overall, many people seem to like the look despite how rough the art looks to me.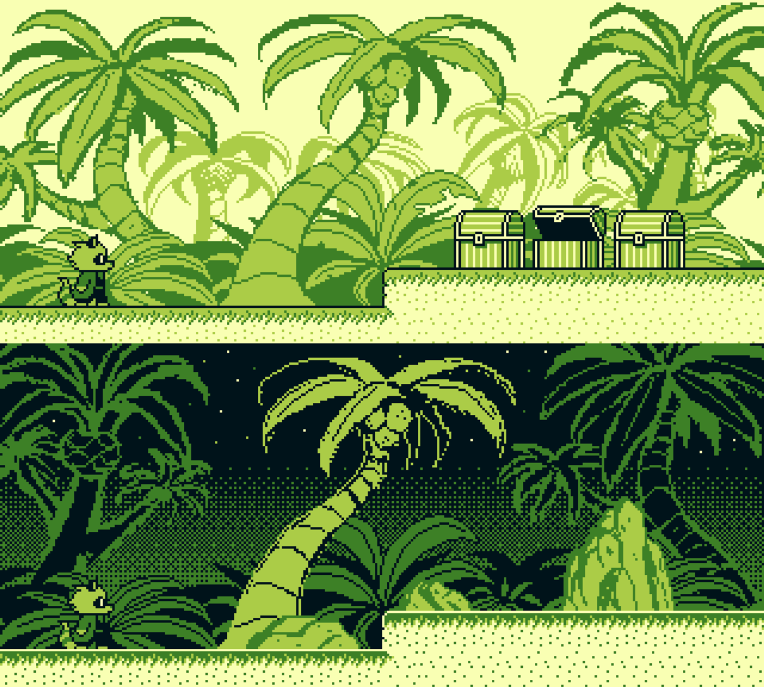 There's still so much to learn, but I'm taking it one step at a time. I take to time to learn new tips from pixel artists like MortMort, CupOhJoe and LumpyTouch when I can. Plus, I've also been trying out converting my art into pixels from 2D Will Never Die, I'm not as happy with the current results, but it's promising.
Besides this, I'm staying a float, sporadically posting on my Twitter and Instagram. Most of my sketches I post there are environment concept sketches for Blackmask. Sketching has taken a bit of a back seat more toward thumbnailing and writing game ideas down during my day job.