Summer's on, and I'm opening up five slots for commissions! I can make a colorful character illustration just for you in my dynamic style!
DM me or fill out the Google Form!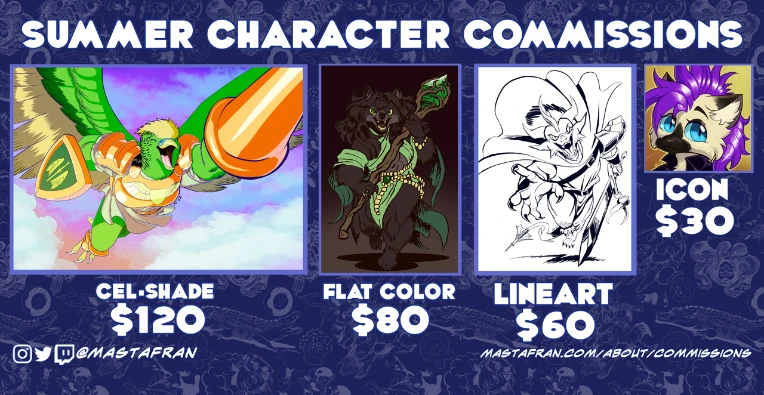 Heck, I'll offer Traditional Commissions that I take at conventions as well! The only stipulation is that you email me your mail address, so I can send it to you. No exceptions.